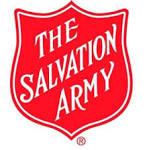 Every year near Labor Day, retired Salvation Army Officers and retired Salvationists gather together in the Northern Pocono Mountains at Ladore to spend a week in fellowship and worship.
Daily activities include:
Band & Songsters
Swimming
Paint Classes & Crafts
Games & Movies
and all the wonderful activities Ladore normally offers!
Call today to make your reservation! (570) 488-6129.
Single Occupancy: $425/person
Double Occupancy: $300/person