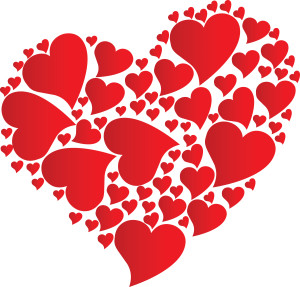 The familiar song by Tina Turner asks a question:
"What's love got to do, got to do with it
What's love but a second hand emotion
What's love got to do, got to do with it
Who needs a heart when a heart can be broken"
For some, love is just an emotion. That's why people fall in and out of love. As long as they feel loved, they continue in a relationship, but once that "loving feeling" is gone, so is the relationship. People talk about falling in love, love at first sight, and experiencing puppy love. These expressions all revolve around love as a feeling; and feelings come and go.
But love is more than an emotion, it's a commitment. Commitments are very different than feelings. They may create feelings, but must be deeper than our fickle feelings. Commitment goes beyond what you need, and looks for what someone else needs. If you've been to a traditional wedding ceremony you've heard the words: "To have and to hold from this day forward, for better or worse, in sickness and in health, for richer or poorer, until death do us part." The presence of these words during what is often a very emotional experience is a reminder that marriage is more than feelings, it is a serious commitment.
The love stories you read in romance novels, and the movies which revolve around love are filled with expressions and feelings of love. Too often they romanticize the feelings and either ignore or limit the commitment elements.
If what we read and watch isn't a true picture of love, what is? The most complete picture is found in God and expressed in His Son Jesus Christ. Many have learned the familiar verse from John 3:16: "for God so loved the world that he gave his only begotten son, that whosoever believeth in him should not perish, but have everlasting life." God the Father made a commitment to solve the problem of separation between God and man caused by sin. That promise was fulfilled in the life, death, and resurrection of His Son Jesus Christ. Talk about commitment; "God has shown us his love by sending his only Son into the world so that we could have life through him. "(1 John 4:9 GW). And make no mistake; it wasn't a case of an angry Father forcing his son to make an extreme commitment. "This is why the Father loves me: because I freely lay down my life. And so I am free to take it up again. No one takes it from me. I lay it down of my own free will. I have the right to lay it down; I also have the right to take it up again. I received this authority personally from my Father." (John 10:18 the Message)
We tend to help those who help us. But words written to early Romans believers say:" In human experience it is a rare thing for one man to give his life for another, even if the latter be a good man, though there have been a few who have had the courage to do it. Yet the proof of God's amazing love is this: that it was while we were sinners that Christ died for us." (Romans 5:7-8 JB Phillips)
Putting one's life on the line takes commitment. And that's what love is all about. The commitment of love is even more convincing when not reciprocated. In writing about Jesus John said, "This is love: not that we have loved God, but that he loved us and sent his Son to be the payment for our sins." (John 4:10 GW)
Is love an emotion, or a commitment? "What's love got to do with it?" When it comes to God it's everything. What about you?